Friday, 19 December 2014 | Evan
Important information on a safety recall of ABS steel cylinders and some airbags that may have contained them.
Sunday, 17 November 2013 | Evan
Read more to find out whether your handle is affected and how to order a replacement.
Saturday, 24 August 2013 | Evan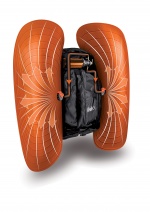 The range of avalanche airbags available now can be a bit bewildering to the uninitiated. Read on to find out everything you need to help you choose which bag is right for you.