1 Comment
Monday, 1 August 2016 |
Evan
How to turn your skiddy turns into clean carved arcs.
Friday, 1 July 2016 | Evan
Scared by the steeps? Want to improve your steep slope skiing? Read on an watch the embedded videos for some top tips.
Wednesday, 1 June 2016 | Evan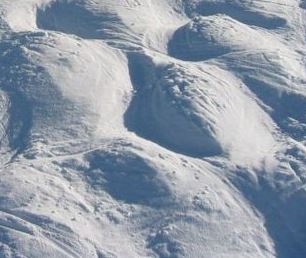 Get into the bumps! Technique and tactics to make mogul skiing simple.
Saturday, 14 May 2016 | Evan
You don't need to be in a ski resort to improve your skiing- read on for tips on ways to improve your skiing at home.
Saturday, 3 May 2014 | Evan
Warm weather, long days and good skiing- why I love spring in the mountains