Tuesday, 11 December 2012
A skier was seriously injured and another is recovering after they were buried by an avalanche in the French Alps.
Sunday, 9 December 2012 | Evan
Watch this video for a nice demonstration of an unstable buried surface hoar layer.
Saturday, 19 May 2012 | Evan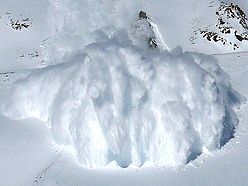 Two ski tourers were swept away by an avalanche in Klösterle, Vorarlberg.